Ease: A Sales Management Application
Ease is a sales Management application for managers to track sales, promotions and agents. This application is intended for a retail chain setup. Ease optimizes the small screen estate to provide rich and actionable information. it enables the management to stay updated and connected on the go. THis is a hypothetical projecy, done as an assignment.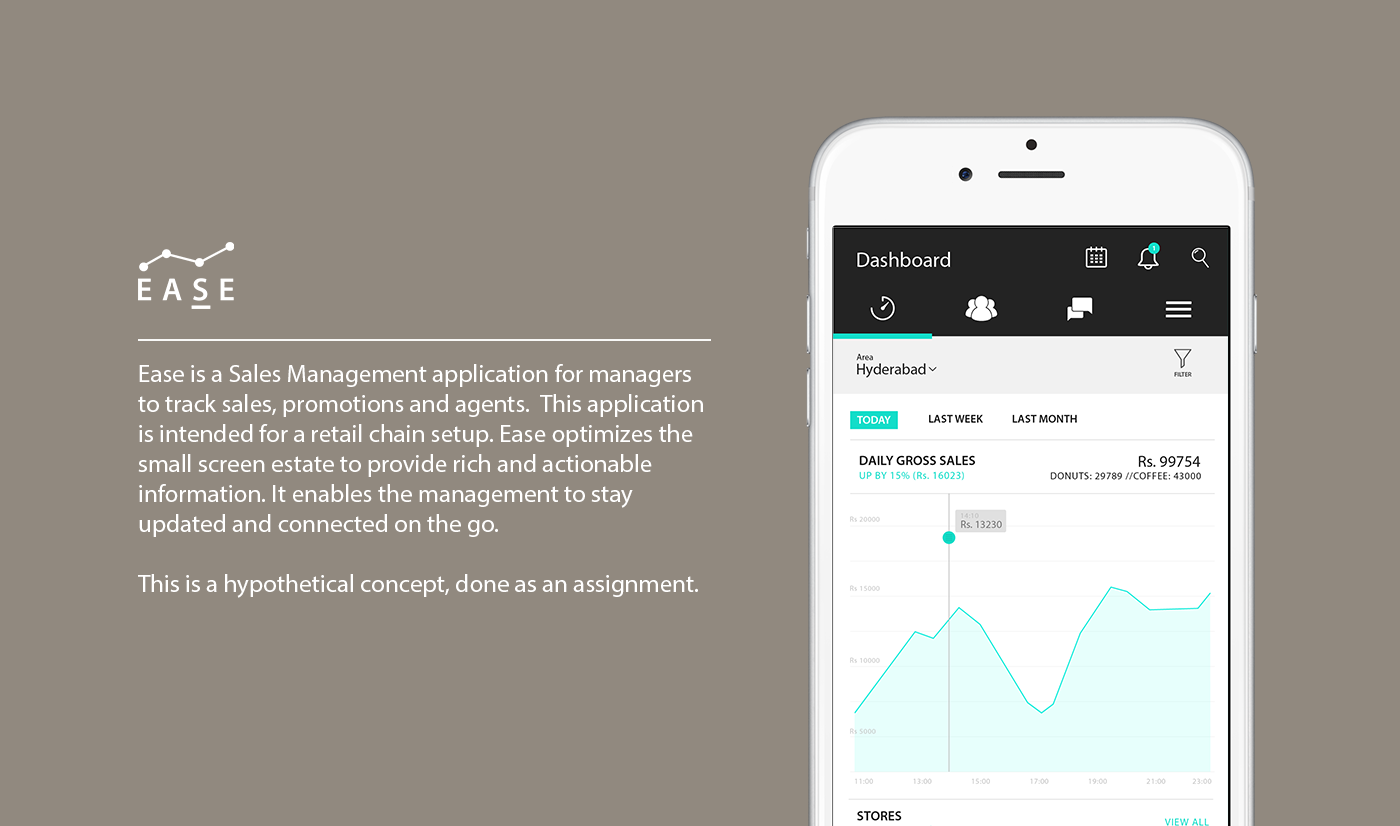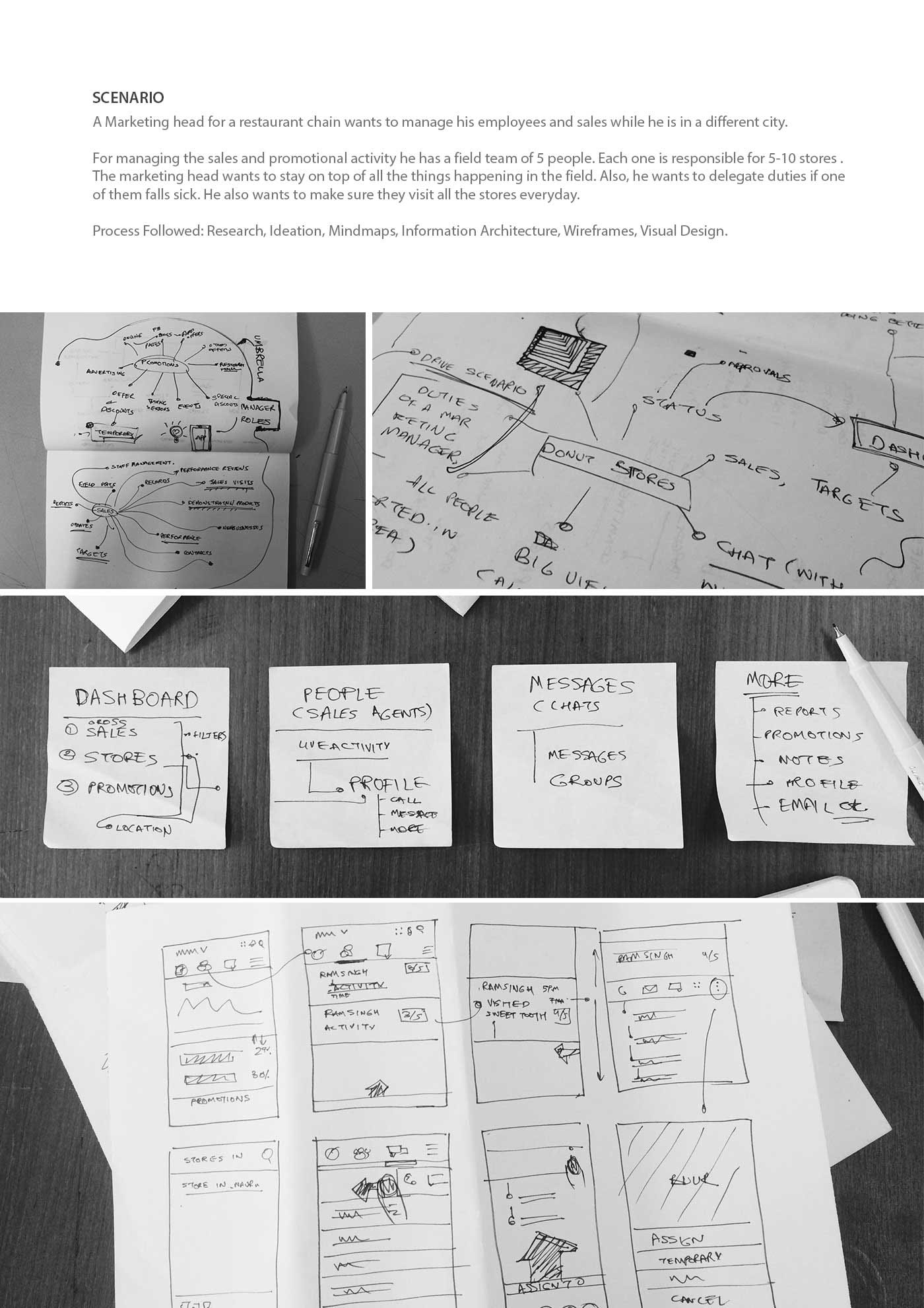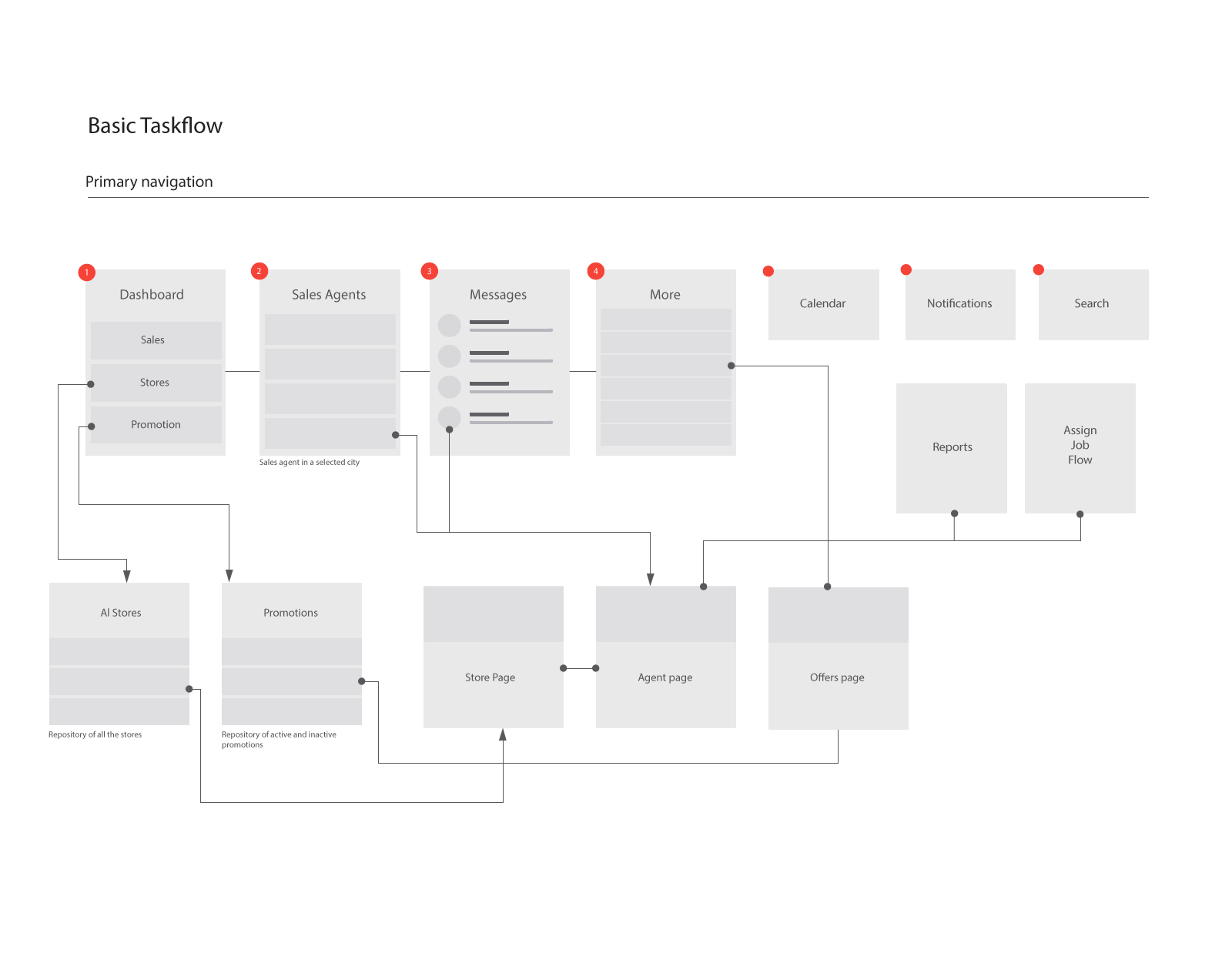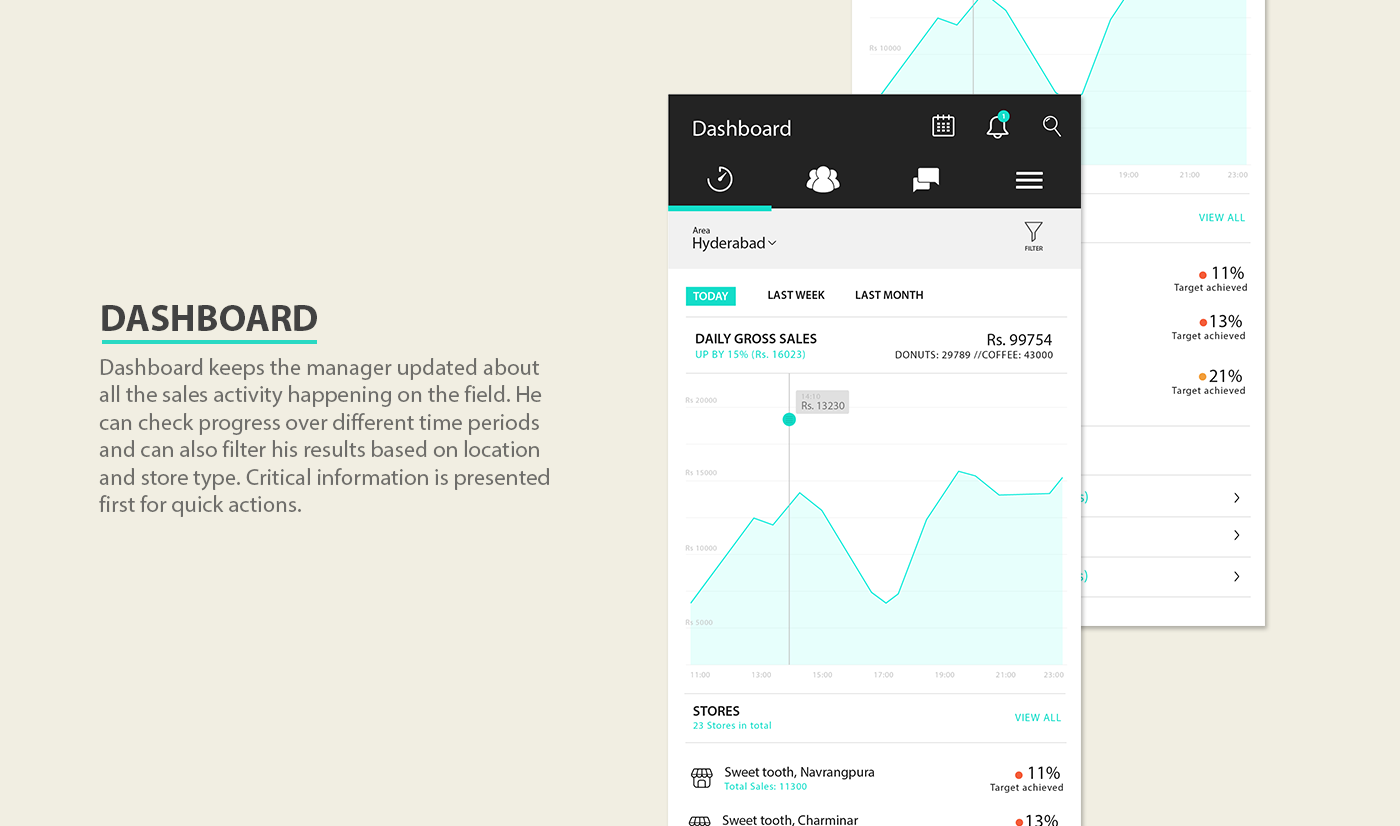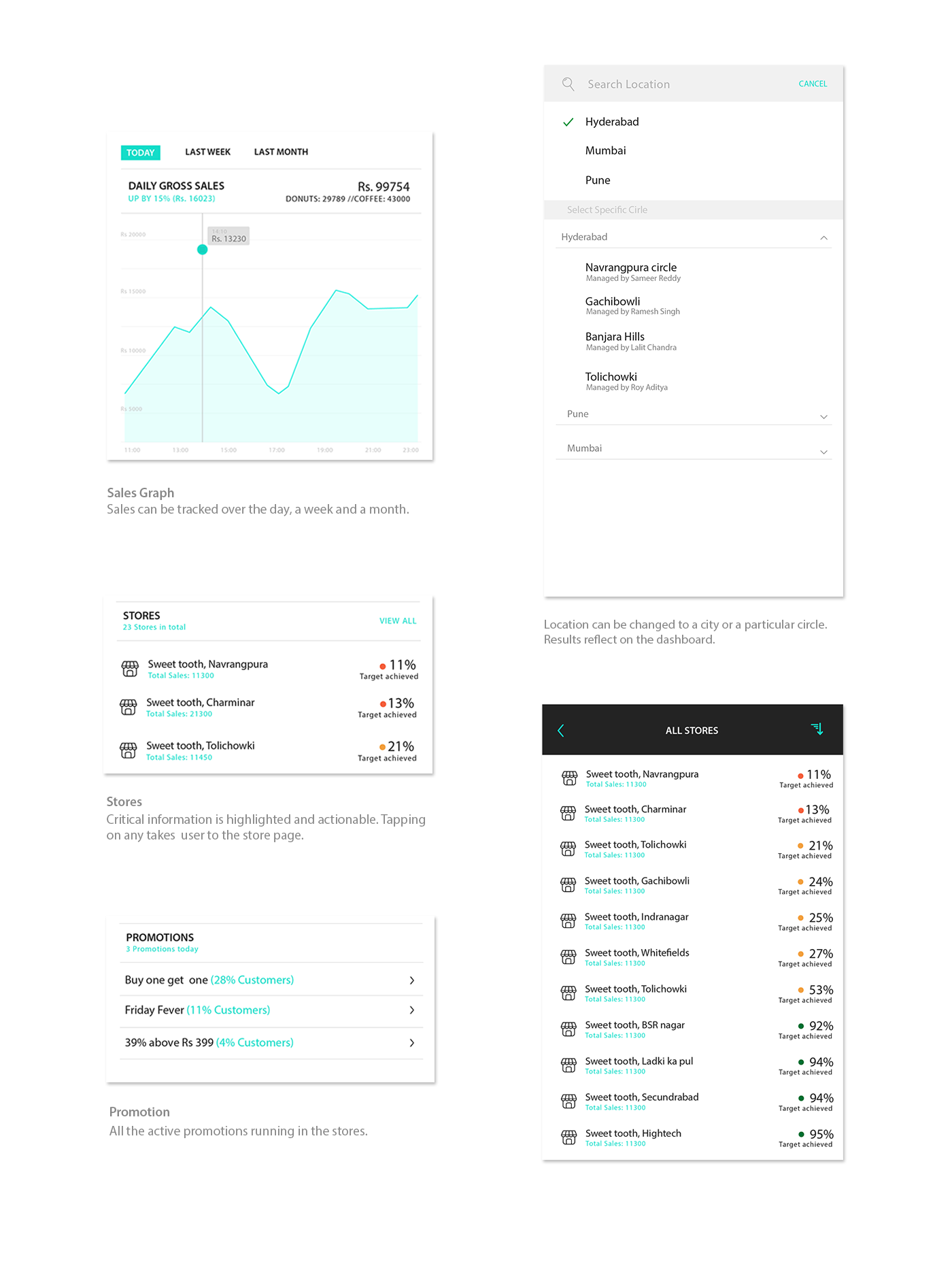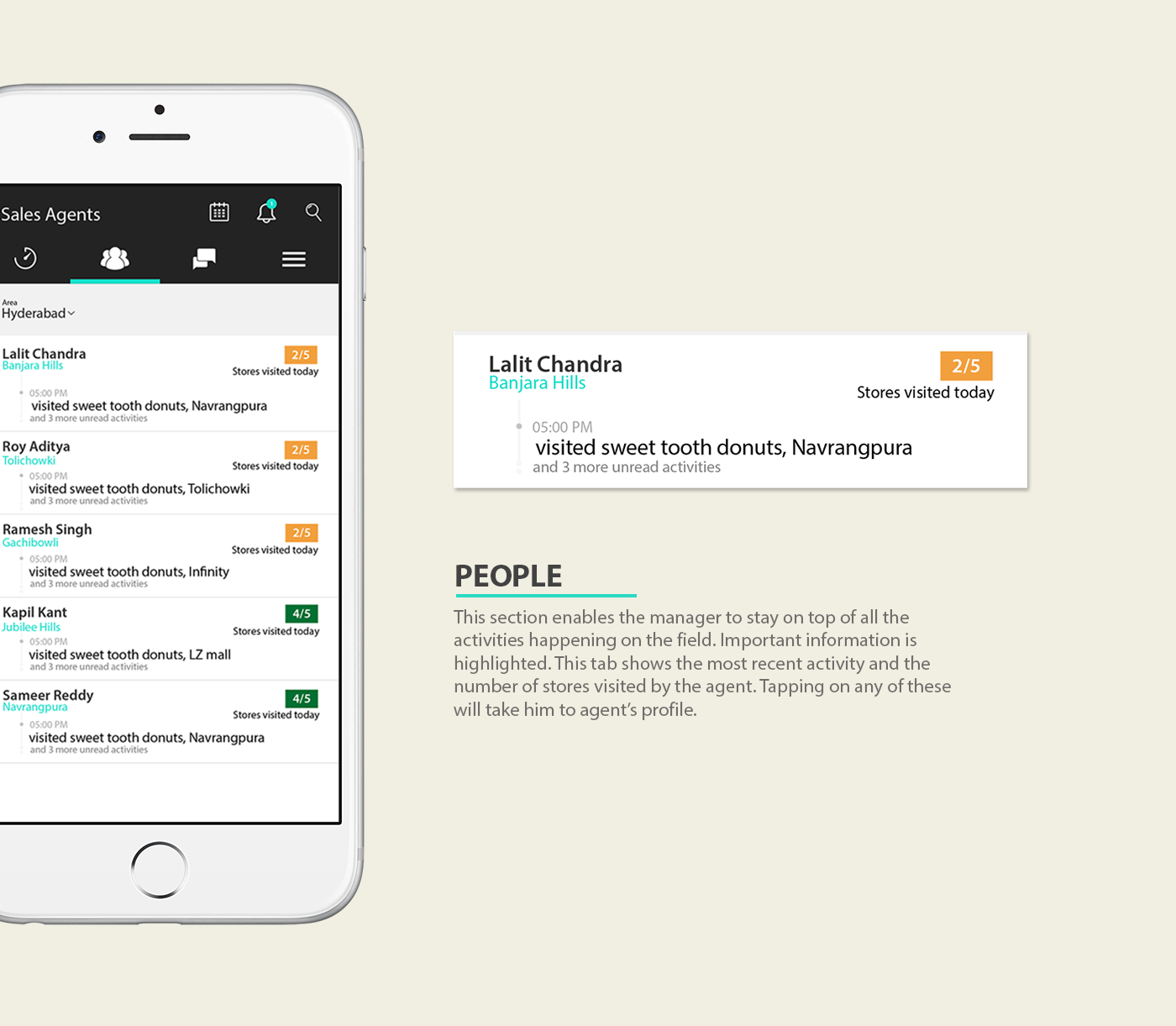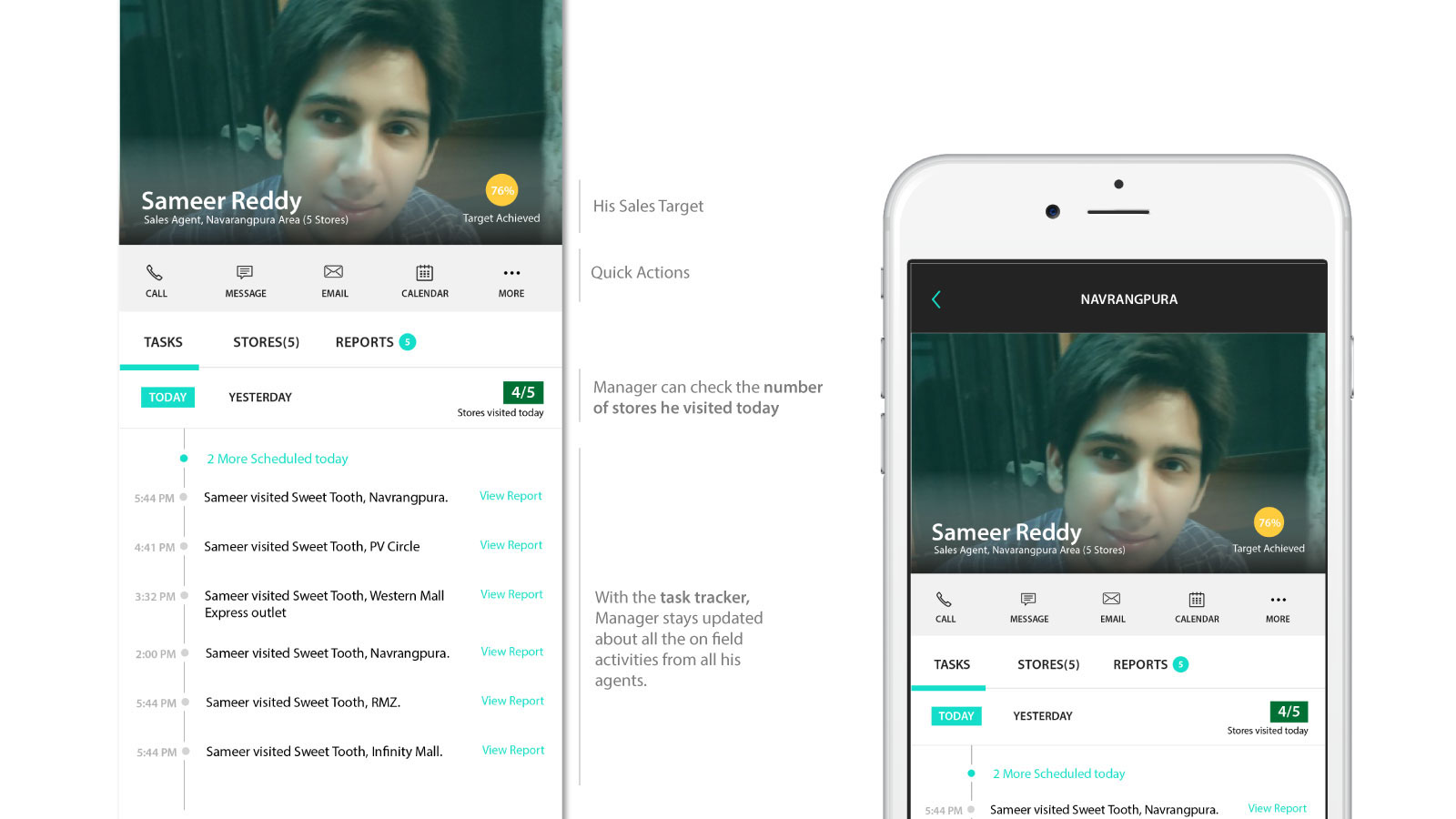 In case one of the sales agents is on a leave, this is how his work is assigned to other agent. Suggestions are based on the proximity of the sales circle and current work load.